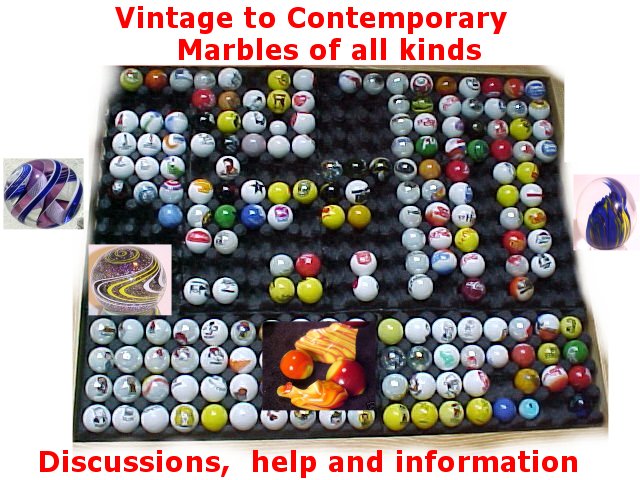 Marbles from vintage to contemporary as well as art marbles and logo/advertising marbles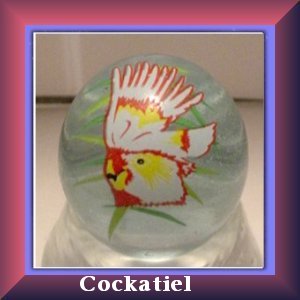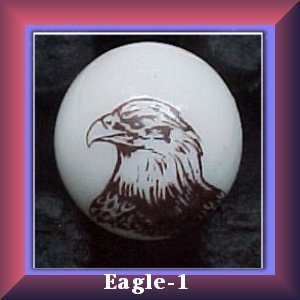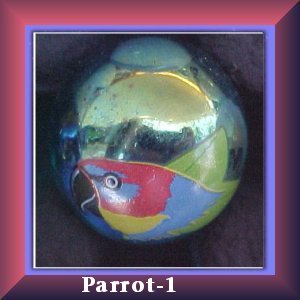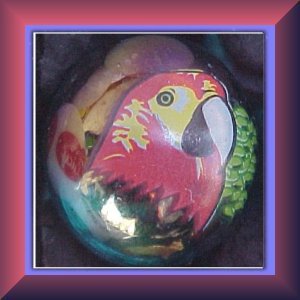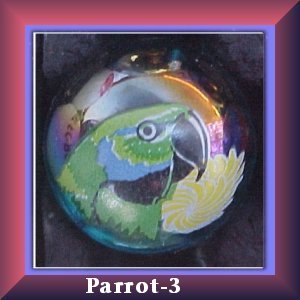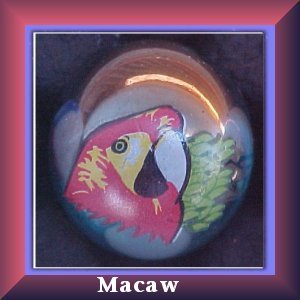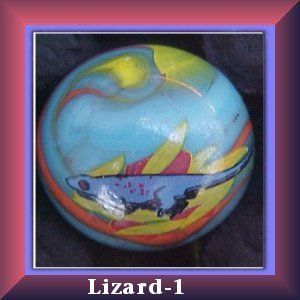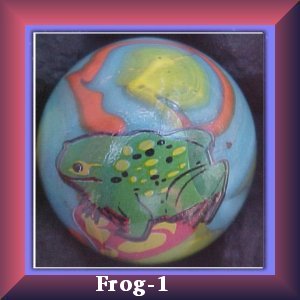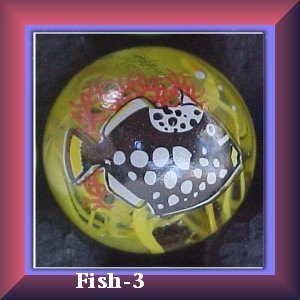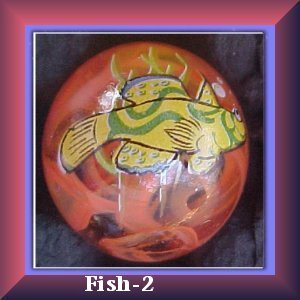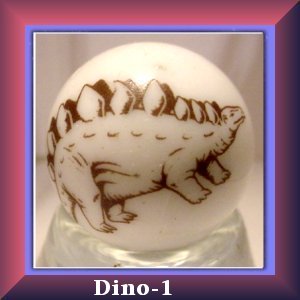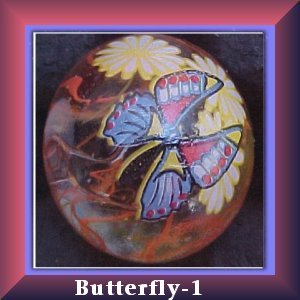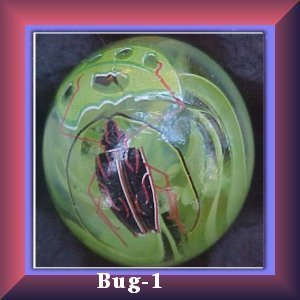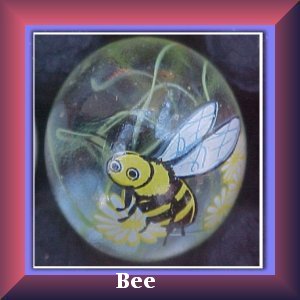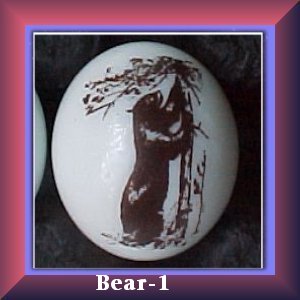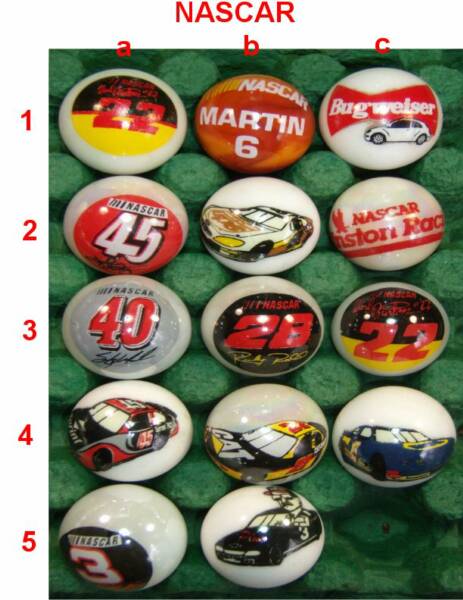 VARIOUS SOFT DRINK LOGO MARBLES

       STOCK CAR LOGO MARBLES

These are 5.00 each

All Logo marbles are 3.00 each unless otherwise marked.

All Logo marbles are the standard shooter size unless otherwise stated

Row               A                    B                  C                  D                  E

Various Sporting Good Logo Marbles

Lot 1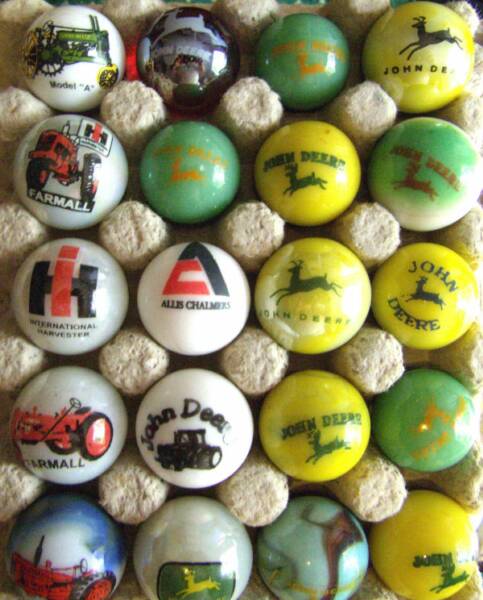 ROW                a                            b                            c                          d

Here are various Farm related vehicle logo marbles.

John Deere

Allis Chalmers

International Harvester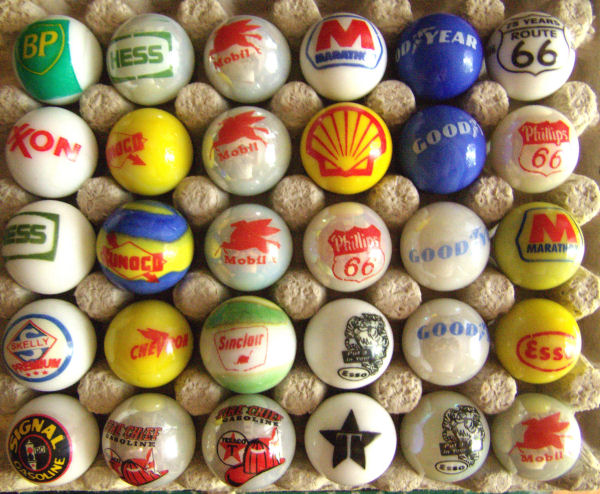 A                        B                       C                   D                     E                    F

Various fuel related logo/advertising  marbles

BP

Hess

Mobile

Chevron

Shell

                                                  Christensen Agate Company (1925-1933)

The Christensen Agate Company was founded in 1925 but was out of business only eight years later. However brief its career was, it was also spectacular, for the company produced some of the most colorful and beautiful machine made marbles the world would ever see.

The Christensen Agate Company was initially located in Payne, Ohio, but shifted its operations to Cambridge, Ohio, in 1927, adjacent to the Cambridge Glass Company, from whom it purchased scrap glass. Here, it produced only single-stream marbles.

The Christensen Agate Company was founded by W.F. Jones, H.H. Culper, Owen M. Roderick, Robert C. Ryder, and Beaulah P. Hartman.

A glass chemist Arnold Fiedler, he used his innovative techniques and skills learned in Germany and later refined at Cambridge Glass to lend to the marbles their unique coloration. later became the head of the company, and Howard M. Jenkins, who was president of Christensen Agate and also manufactured and patented its marble-making machinery. This patent was obtained in 1924.

At the Cambridge location, Christensen Agate began producing the marbles for which it is so well known.  When Christensen Agate closed its doors in 1933, two years after the actual cessation of marble manufacture, Fiedler had already shifted his employment to Akro Agate, which explains why early Akro marbles possess many of the same colors seen in Christensen's marbles.

Today, Christensen marbles are rare since the factory could only produce some 300,000 marbles each day, probably an estimate of 400,000,000 marbles made in Cambridge is a reasonable assumption. One reason is because the company was in operation for a very short time, perhaps in peak activity only four years at the Cambridge location..

RARE:  the fact that over 74 years have elapsed since the factory closed its doors one can imagine that through loss and breakage it is no wonder they are considered RARE.