Custom Made works from diecast to the real thing.

This page is dedicated to those who do their own thing form making diecast special one of a kind to the real deal in one of a kind vehicles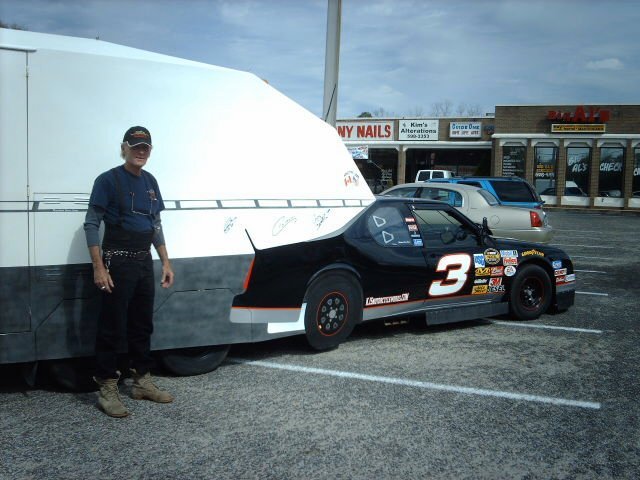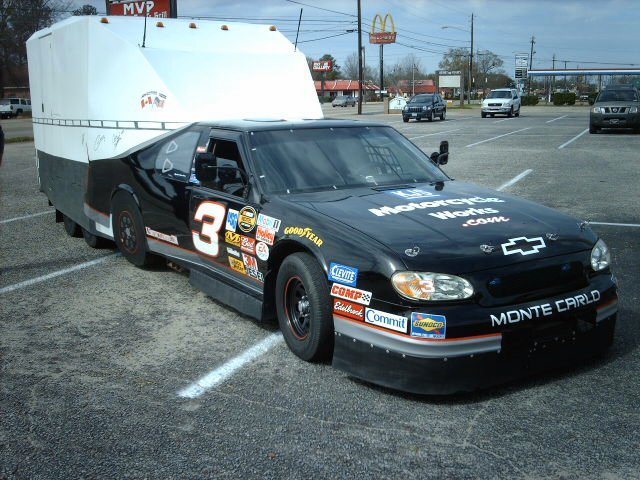 I met this gentleman by the name of  KEN, when he was in town and took some pictures of his custom made ride featuring the number NASCAR # 3 of Dale Earnhardt Sr.

Click on the link above to go to his page featuring this unique vehicle and read more about this unique work of art.

If you look at the picture on the left above where Ken is standing and to his left  (that is right  form this view) you will see what appears to be signatures and they are in fact are. They are from left to right 1 Greg Biffle 2 Chocolate - Earnhardt Sr gas man and 3 is Carl Edwards

Look to see more of this vehicle coming to a rally , race of event near you.

If you have a vehicle you would like posted on this site please email me and let me know I would like to share you work or art here for all to see.