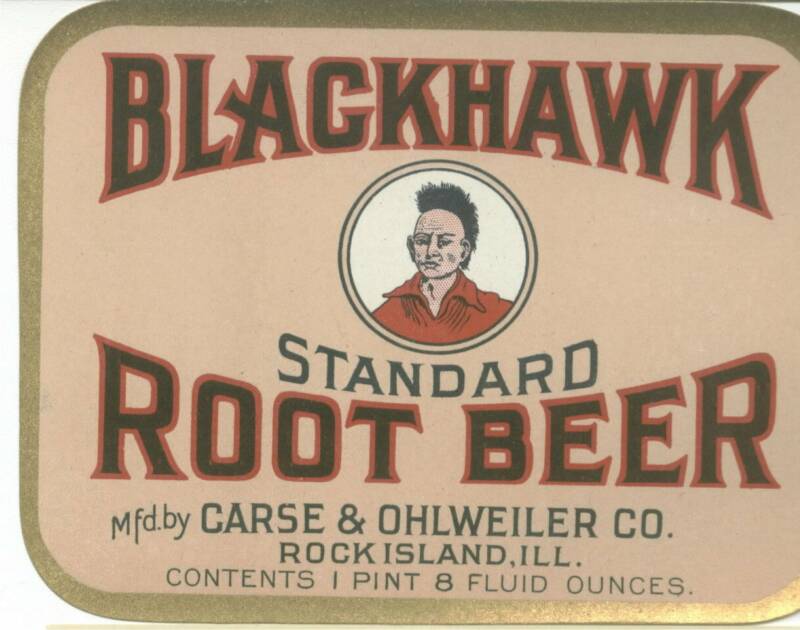 4 1/4" wide vintage unused circa 1940s Blackhawk Standard Root Beer label. 8 oz. size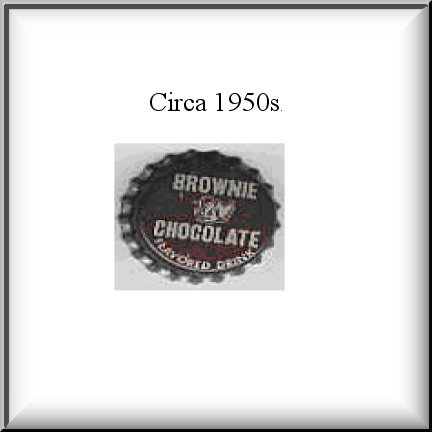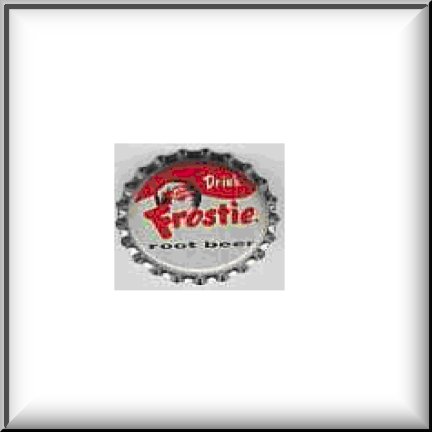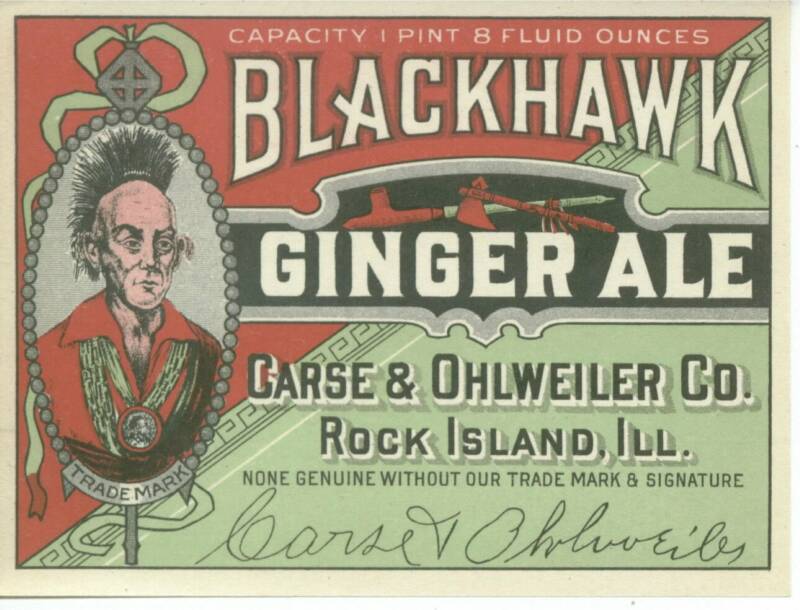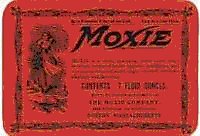 3 1/2" wide vintage unused 1930s Moxie bottle labels.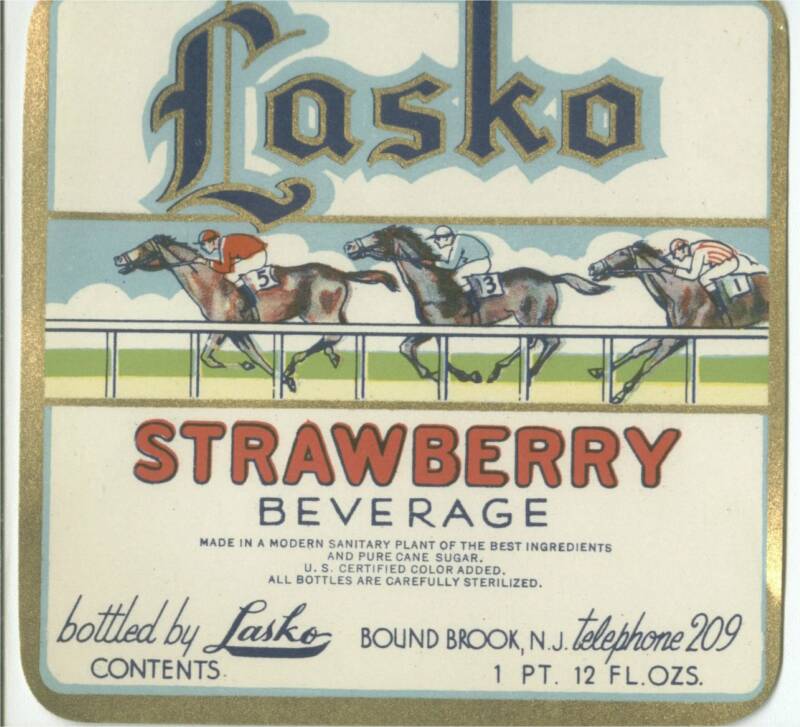 4" wide vintage unused circa 1940s Lasko Strawberry Beverage label.

4 1/4" wide vintage unused circa 1940s Blackhawk Ginger Ale label. 8 oz. size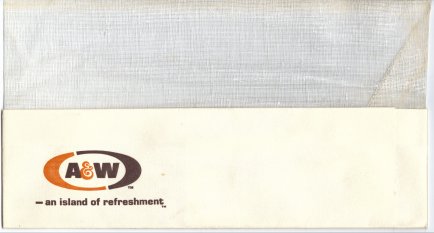 This is from the days when the soda jerks wore hats

Circa 1950's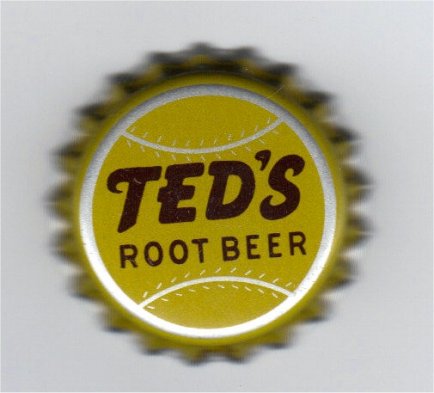 TED'S ROOT BEER BOTTLE CAP

Circa 1960's

Ted William's brand, cap printing like a  baseball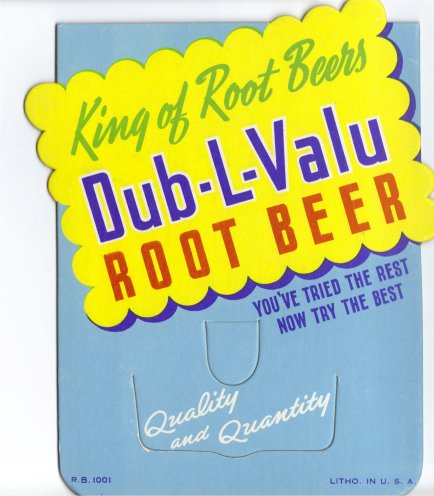 DUB-L-VALU ROOT BEER

Circa 1940's

5" x 6¼"bottle topper, very colorful, heavy cardboard, "King of Root Beer"

This is a cardboard display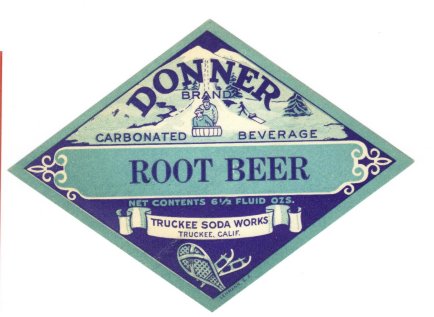 Diamond shaped Donner Root Beer Label

Circa early 1900's

3" tall by 4 1/4" wide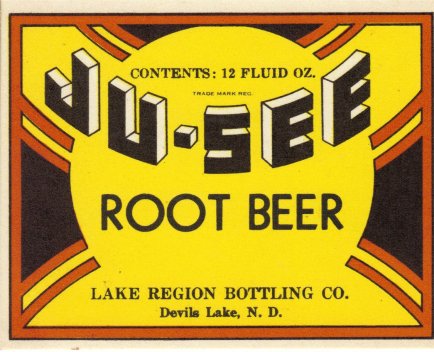 Ju-See Root Beer Label

Circa early 1900's

4"wide by 3" tall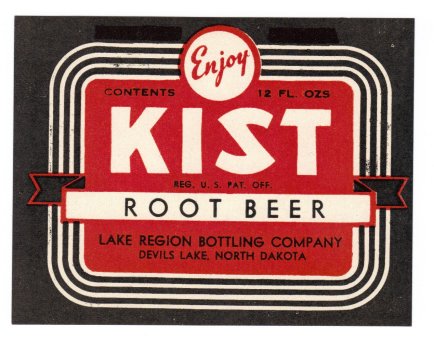 Kist Root Beer Label

Circa early 1900's

3" high by 3 14/16" wide

All caps and Labels

are in near mint to mint state and Labels are unless otherwise stated are in an unused condition.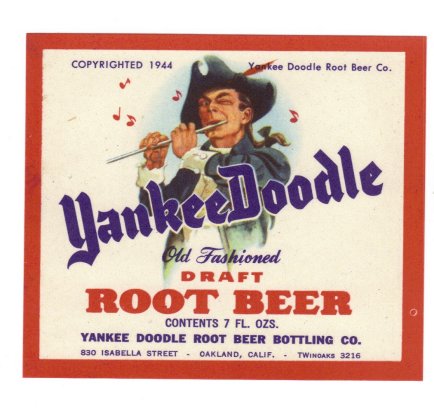 Yankee Doodle Root Beer Label

Circa  1940's

2 3/4high by 3 1'/4 wide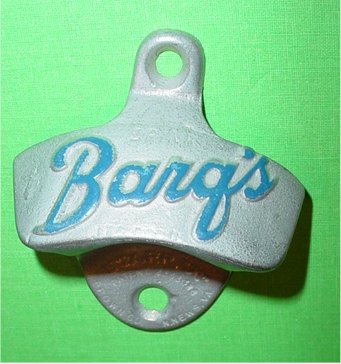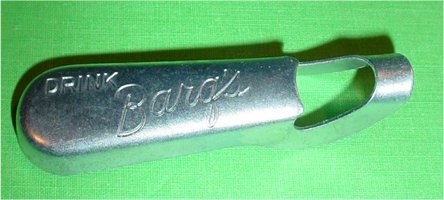 BARQ'S SODA STARR "X" BOTTLE OPENER

Circa 1940's

Marked Made in USA

BARQ'S SODA BOTTLE OPENER

Circa 1939

Brownie Chocolate Drink Cap Unused

                                  Champion Agate Company

                                            (1938-present)

Founded in Pennsboro, West Virginia, by Yucca Jones and Ralph Michels; over the years ownership passed through the hands of several members of the Michels family.

At first, the company produced only game marbles (opaque Chinese checkers and what are called clearies). Soon, however, opaque and transparent swirls, as well as opaque patches, were added to the line-up. In the mid-1970s production ceased of all types of marbles with the exception of Chinese checkers. However, from time to time Champion has produced limited numbers of swirl types, beginning with the red, white, and blue swirl in 1976 that was the company's contribution to the "Bicentennial Special Pack," a package of marbles containing examples from most of the companies still operating at that time.

There is reference to at least 17 different type of swirl and 14 color combinations of this marble company.

Fenton Art Glass Company

Fenton Art Glass Company is the largest manufacturer of handmade colored glass in the United States.  The Fenton Art Glass Company was founded in 1905 by Frank L. Fenton and his brother John W. Fenton in an old glass factory building in Martins Ferry, Ohio. They began by painting decorations on glass blanks made by other glass manufacturers. Soon, being unable to get the glass they needed, they decided to produce their own glass. The first glass from the new Fenton factory in Williamstown, West Virginia, was made on January 2, 1907.